LIHTC Training
Our fresh approach gets your staff fully trained in LIHTC compliance. And dare we say… we make it fun!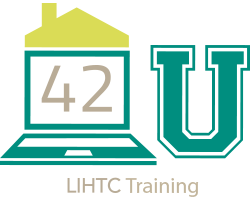 ---
"Karen is very easy to understand.  I never get sleepy or disinterested."
"Excellent knowledge and simple explanation of all topics."
"Great trainer.  I always leave with something new."
---
LIHTC Training
Experience firsthand the positive, comfortable, high-energy learning atmosphere that defines the delivery of comprehensive LIHTC information by Karen Graham and Stacy Day.  Their presentation style, teaching methods and stories shared from her own years on the other side of the podium make her the authentic and enjoyable instructor who captures and holds people's attention.  You'll leave with the knowledge you need and the confidence to apply it.  

---